PROVIDING AMAZING DESIGNS

ABOUT

US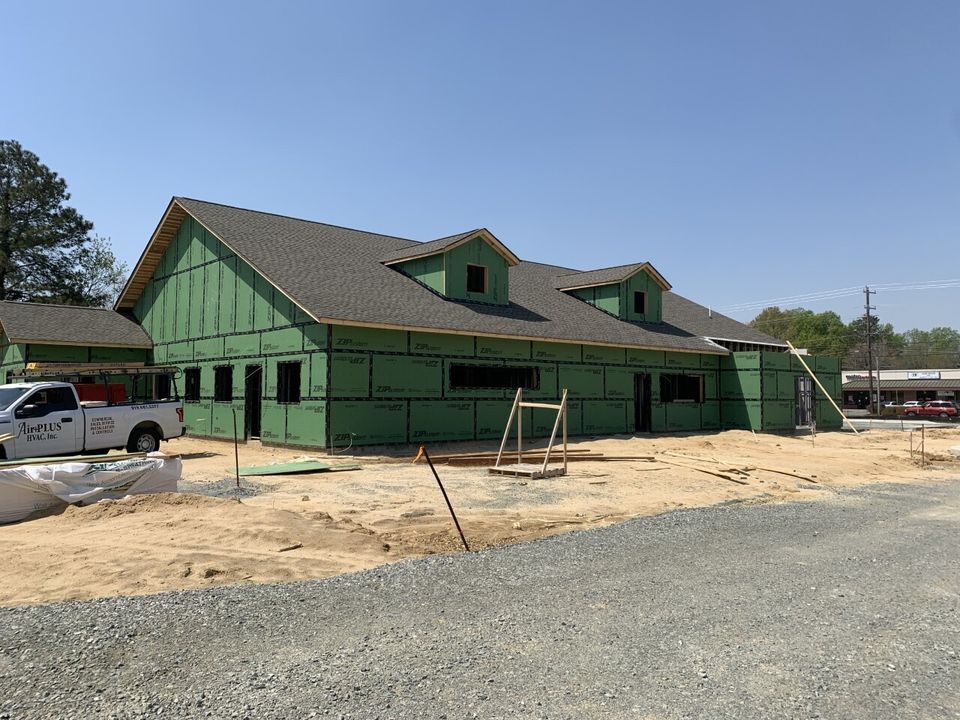 COMMERCIAL CONSTRUCTION COMPANY IN NORTH CAROLINA
Since 2003, Vortex Construction Company has been providing quality commercial construction services to the greater Triangle area. Our team of architectural experts thrives on creating tangible solutions to everyday problems and building functional spaces for you and your coworkers. Performing any sized project from small upfits to new building construction, Vortex has the industry knowledge and culmination of experience to handle the most challenging construction needs of our clients. As a family owned and operated company, we have a vision of providing a versatile, dependable, high quality, general contractor service while maintaining low overhead costs. We work with a wide variety of commercial customers to create memorable designs that stand the test of time. With over 40 years of combined expertise, we consistently meet the high standards of all of our commercial clients. Vortex Construction Co. takes pride in each and every project we do, continually working to maintain our reputation for quality and excellence. Ready to discuss your next project? We'd love to help—contact us today to learn more.
LEARN MORE ABOUT


OUR PROCESS
 
1. FREE CONSULTATION
Every project starts with a complimentary consultation with one of our experienced architects to review the scope of the project.
2. PROPOSAL & ESTIMATE
Initial project estimates are developed and reviewed with clients to ensure goals are in line with finances.
3. PRELIMINARY DESIGNS
Initial design concepts are drafted and presented to the client for approval.
4. PERMITS & FILING
Building plans are finalized and submitted to the building department along with any necessary permit applicactions.
5. PROJECT MANAGEMENT
Our team will be available to answer any questions and address any concerns during the construction process to ensure everything goes smoothly.
FAST AND RELIABLE SERVICE FOR YOUR COMMERCIAL PROJECT
We listen to your ideas and make them reality!